It's World Vegan Day today and we are throwing it back to the Vegan Fashion Week® (VFW) which returned to Los Angeles in the beginning of the month for its third edition. This season's theme, "Expansion", explored the challenges our planet is facing through the lenses of fashion and spoke to the rising popularity of cruelty-free fashion around the globe. Here at VULKAN, we had the immense pleasure of partaking in the festivities!
Determined to make L.A. the ethical fashion capital of the world, Emmanuelle Rienda invited industry professionals and fashion lovers to gather in the historic heart of downtown LA for a series of four runway shows, where trailblazing ethical labels from around the world presented their new collections.
"Vegan Fashion Week is a snapshot of this buzzing unleashed creativity, waiting for the right platform to exist. We represent the voice of a generation that is tired of being greenwashed or fed elitist narratives," said Vegan Fashion Week founder and creative director, Emmanuelle Rienda "It is not about being perfect, it's about inspiring change and creating an ecosystem around values that are truly impactful for humans and non-humans."

The shows featured new collections from Vegan Tiger, one of Korea's most prominent vegan fashion brands, and Nous Etudions (Antispeciesist Brand, LVMH Prize Shortlists 2020) from Argentina. The Los Angeles underground fashion scene was represented by two polar opposites: Fan All Flames made its first runway appearance with a dark goth collection and local artist Parker Day brought back the colorful head-banging nostalgia of the 90s rave scene with Pure Void. "I believe we managed to capture the essence of the Los Angeles alternative subcultures," said Emmanuelle Rienda.
The October event attracted high-profile vegan fashion enthusiasts including Taryn Manning (Orange is the New Black), Tara Reid (American Pie), Deaken Bluman (13 Reasons Why), Danielle Macdonald (Dumplin'), Dani Miller (Gucci Beauty Muse) and Kendall Long (The Bachelor), along with other industry insiders, press and influencers.
Alongside the fashion shows, the Vegan World showroom featured collections from: Shoes 53045 (LA), Sylven (New York), Anew Atelier (Sydney), Lunar Method (Mexico), Awear (Venice Beach), Sylth Virago (New York), Premium Basics (Italy), Solios Watches (Canada), Fleur and Bee (LA). Margaux The Agency provided the models and the hair team at Luxelab did an incredible job with cruelty-free hair products by Maria Nila Stockhlolm.
About Vegan Fashion Week®:
Vegan Fashion Week® (VFW) was created in 2018 by LA-based French creative direct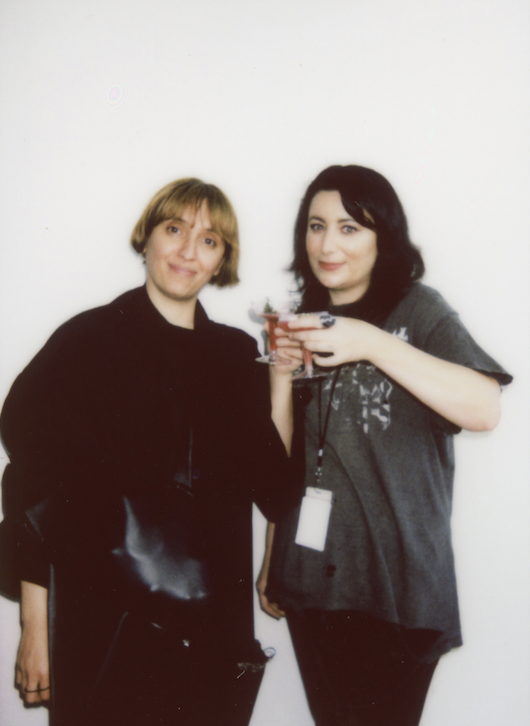 or Emmanuelle Rienda. Vegan Fashion Week® has proven to be a historic event because of its unique message and global impact both in the media and the fashion industry. Vegan Fashion Week is held biannually in Los Angeles in March and October. Each season, Vegan Fashion Week welcomes leading international press, buyers and industry leaders across a global network for shows, presentations and events alongside a trade show and a conference focusing on ethics and sustainability.