Protecting your eyes is just as important as taking care of the rest of your body. While sunglasses make for a stylish and cool wardrobe accessory, they also block out harmful rays and help preserve our vision through sunny and cloudy days. Shady Rays is equipped with a variety of styles that provide 100% UV protection and will match any outfit in your wardrobe.
Shady Rays are made to be shatter-resistant, scratch-free, and ultra-lightweight to ensure a super-premium, durable feel. All products also come with a Lifetime Craftsmanship Warranty if lost or broken because Shady Rays believes shades should be guaranteed for life.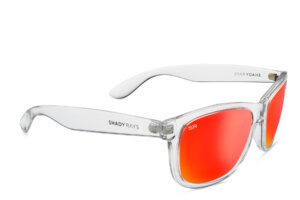 Shady Rays is filled with a ton of impressive styles, but these are their bestsellers that customers have been falling in love with: Classic Timber, Titan Series, Signature Series, X Series, and Aviator. With Shady Rays' commitment to design sunglasses that are stylish, comfortable, and tough, it comes to no surprise that they have 50,000+ 5 star reviews, which can be found here. Styles start at $38 and can be found on shadyrays.com and Amazon.