Starring in Netflix's new comedy series, Pretty Smart, which premiered on October 8th, Michael Hsu Rosen had the chance to film opposite Emily Osment and Gregg Sulkin which was an overall positive experience. Filled with fun and laughter, the actor was excited to tell us more about his time on the show, what it means to him as well share a little more on what makes him who he is today. Enjoy!
Share with us what it has been like filming for "Pretty Smart" and seeing it stream.
Filming Pretty Smart was pure silliness. By the end of the season, shoot days started to feel like being at a party with friends taking turns acting out a funny story for the rest of the people in the room. We had a lot of fun. Now that the show is out, I'll admit sometimes watching footage of that party stream for literally the world to see can be a little alarming. Like, "Oh right! That's what I did. Wow, I was really going for it." But for the most part, it's been really nice to get to hear from the people who've watched the show and loved it. I get stopped pretty regularly these days by fans on the street who tell me they binged the whole first season in one night. That means so much to me. It's wonderful to be told by a stranger that something you did brought them comfort and made them laugh.
What kind of feedback have you gotten from it? What do you believe was the strongest part of the project?
A cousin of mine who has pre-teen and teenage children said they watched the show as a family, and it was really bonding for them. That was super nice to hear. I think the show is light-hearted fun. It's about a group of people who are good, kind friends to one another. It's comic relief from a very stressful, anxious reality. I think a lot of people are desperate for a laugh these days.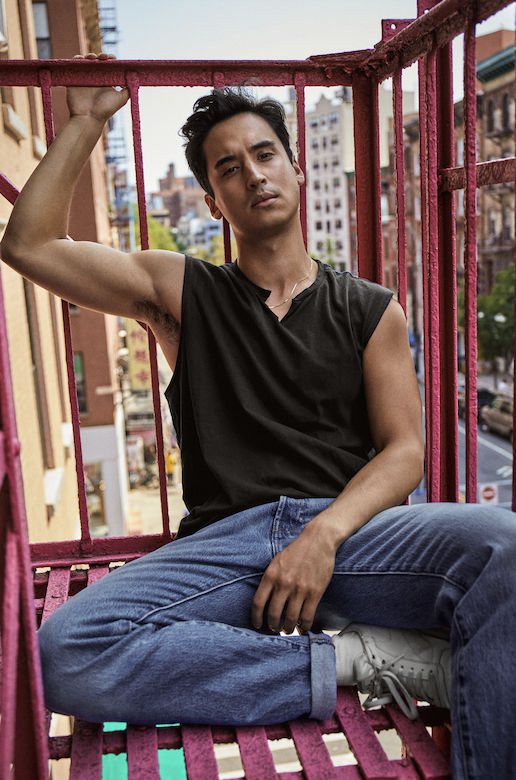 In what ways did your role in the show challenge your acting skills?
I'd never done a multi-cam show before. I think the best multi-cam comedy strikes an (extremely and frustratingly elusive) balance between broad comedic strokes and technical precision. The hardest part for me as a novice was learning in real time how to scale up or down my choices to fit the form of the show.
Why did you audition for this show? What drew you to it initially?
I read the script, and it made me laugh out loud. That rarely happens. The tone is just so silly. The jokes are somehow both clever and VERY dumb. That's my kind of humor.
Tell us more about your background in dance. How do you balance the different arts?
I trained for almost ten years at the School of American Ballet, which is the official school of the New York City Ballet. I started there when I was nine years old. But I always knew I wanted to be an actor. Over the years, I've had a complicated relationship to dance. My training taught me so much about being an artist, namely the value of time, discipline, hard work. But I've also found that being pegged as a dancer in this industry can be limiting. For years, I worked hard to distance myself from my dance background. But now that I'm years out from that transition, I relish the opportunity to bring dance back into my work when the project feels right.
In what ways does each form of art allow you to tap into different parts of yourself? Explain.
I'm not sure they do, for me. I think ultimately all my art is about the same things—expression, escape, transformation. When it's going well, it all feels the same.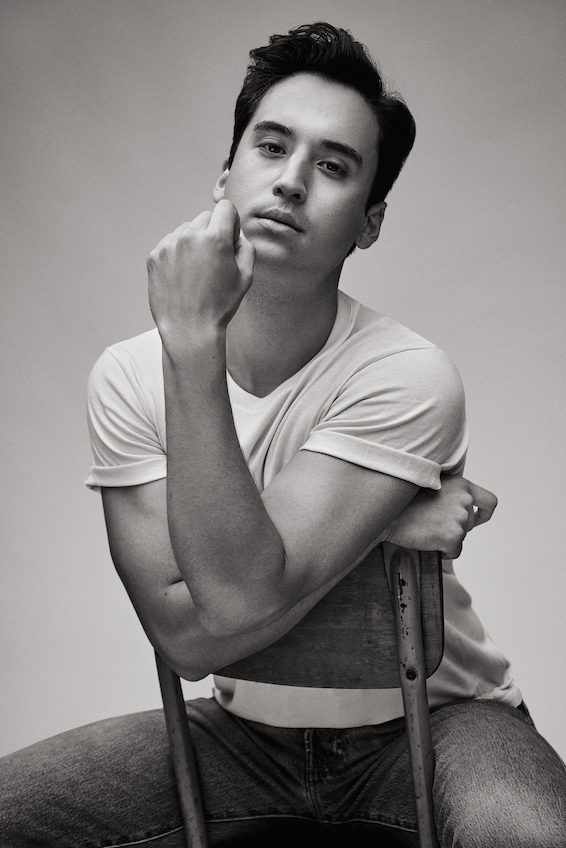 Growing up, what was your "escape"?
Definitely music. Every kind. I was constantly getting swept away by the daydreams and fantasies music would inspire in me as a teenager. Music still has that power in my life.
Who would you love to work with in the future?
There is a long list of people I admire making art in this world. One of the first names that comes to mind is Wes Anderson. I love all of his movies. I'd die happy if I could work with him.
Do you believe you have found your purpose yet?
I'm not sure I'm really looking for one. These days the thing I'm searching for is focus. I'm after whatever allows, inspires, demands my focus. I'm happiest as an artist and as a person when my full attention is on the thing in front of me. Some tasks, some environments, some people make that easier than others. I'm looking for them.
What comes next?
Oh, I don't fucking know. Do you?
@VULKANmag
@michaelhsurosen
@ _isaacanthony (Photos)
@wolfkasteler
@alexbonnetwrites