PHOTOS by Ryan Jerome Creative direction by Gleb Ryzhkov Production , Talents Diarra Sylla
+ Punkmetender , Location Punkmetender Studio, Written by Adrienne Strand
Although The Ugly Duck started out as an NFT, it has now emerged into the real world. TUD was created as a representation of the fact that being a swan isn't the end all be all, but that the sky's our limit as long as we channel our own confidence, courage and boldness.
As of now the TUD has had two drops and many more to come. The first original drop was sold out in the first hour of release, which goes to showcase just how much of a community has built itself around the art piece. The second was made in collaboration with Punkmetender, a French artist that represents the same ideas as TUD. In 2023, you can expect to see many more of these as The Ugly Duck has many upcoming releases and collaborations coming.
What does the Ugly Duck represent?
The Ugly Duck or TUD for short is a true representation of a go-getter mentality. TUD completely reimagines the Ugly Duckling tale and conveys that we don't need to wait to become swans to live our dream. TUD is daring and courageous enough to get to the top of the world with his belief in himself.
How did the idea to create this art piece come alive?

TUD originated as an NFT and has now firmly stepped out into the real world. TUD NFT collection was such a success that made over $2 million in a very short amount of time. There was clearly a following for TUD and that is how TUD Toy was born creating this amazing community of people centered around purpose and true drive.
Can you tell us more about your collaboration with TUD x PUNKMETENDER?
TUD x PUNKMETENDER collab is a perfect fusion of two unique philosophies. PUNKMETENDER has the recognition amongst the art lovers that TUD wears with a lot of pride. We choose extraordinary people with interesting paths to tell their life stories through TUD because all of us have everything we need to succeed inside and this piece of art is a perfect re- minder of that.
What does punk symbolize to you and your art?
PUNK METENDER is one of those extraordinary people. He is a famous LA artist that came from Paris to create his own American Dream. He was bullied in school and had no money for candy or fancy clothes. It takes a lot of courage to go after your obsessions and that is what he did. He represents everything that TUD stands for. All of us feel like ugly ducklings sometimes, and we are here with TUD to remind you that "ugly" is where someone's power and uniqueness lie.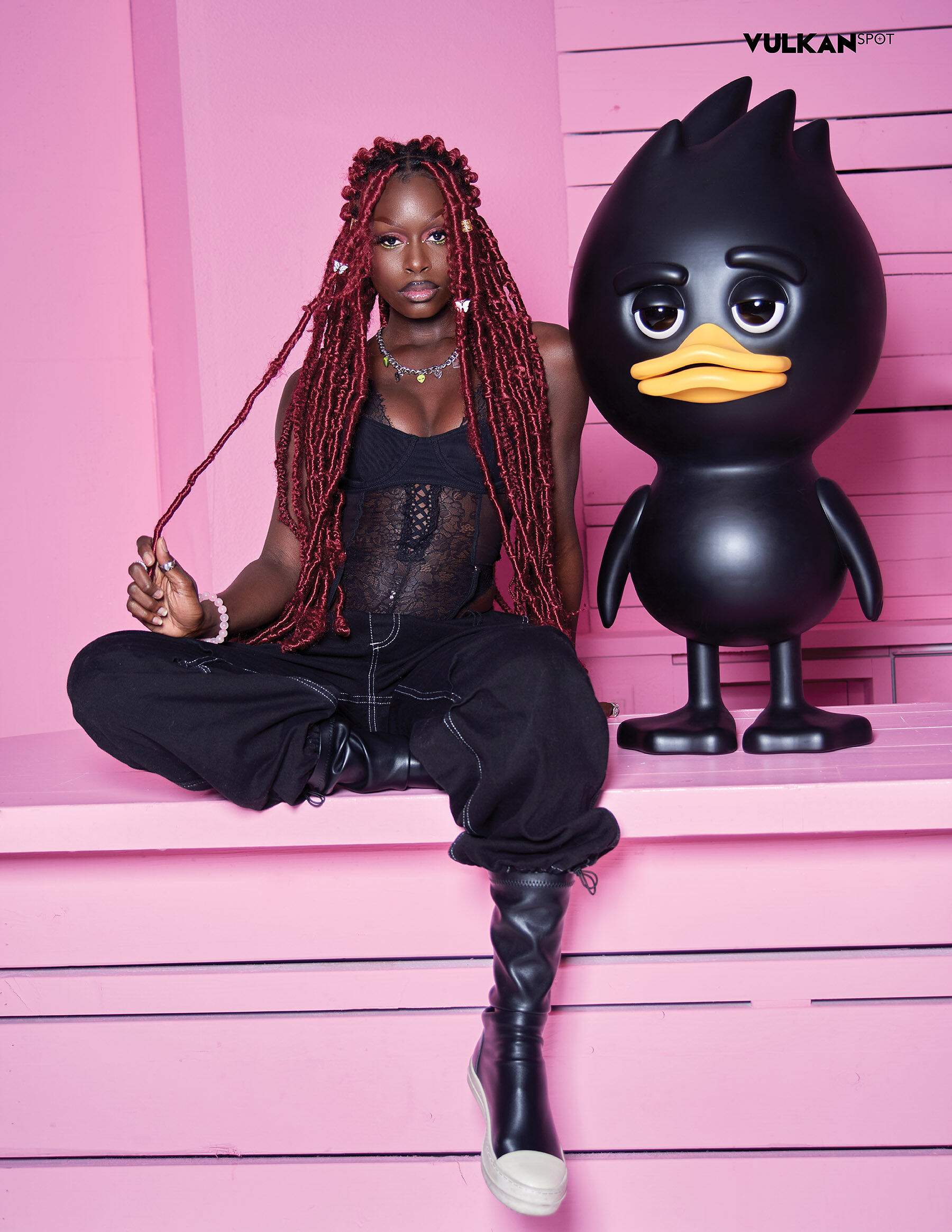 Where would you most like to see a TUD Toy displayed?

In every contemporary art gallery, in every cool design space, in someone's home everywhere really! TUD is all about fitting in where you think you won't. It is a definite conversation starter, just look at him, with a smirk that challenges you to a dare.
We want TUD to be the symbol of go-getters, a reminder that your obsessions are worth pursuing –where do you place your reminders? In the most visible place possible so you do not forget.
How does The Ugly Duck fit into the art scene?

TUD is the art scene. The popularity of collectable art toys is only growing. There are people that invest in big collections that have at least doubled in their price in the last few years. TUD is a perfect piece that adds value and frankly a unique design. We have fantastic drops with exciting collaborations coming up in the next few months to showcase the value and our positioning in this marketplace.