UNIQLO, the Japanese global apparel retailer, today announces that it will launch the HANA TAJIMA FOR UNIQLO 2020 Spring/Summer Collection on April 16. The theme of this latest collection is "Changing Bodies," and it refers to LifeWear that can adapt flexibly and conform snuggly to women's bodies which continue to change in subtle ways.
Commenting on the latest collection, Hana Tajima said, "Our bodies are not static; they grow, change and move. We know this because we feel the subtle differences from day to day. I want to design clothing that embraces these changes. To bring life and joy back into the way we dress. To let each piece be a cherished companion to the wearer. By creating adjustable details, loose and beautifully proportioned silhouettes, these pieces have been made to adapt and fit our bodies every day."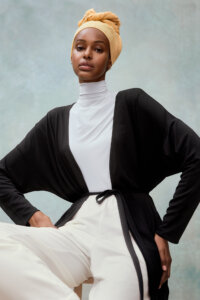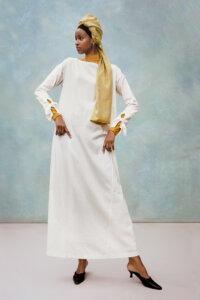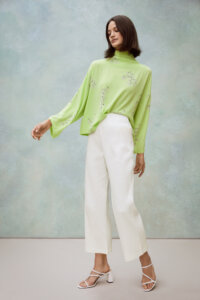 "Changing Bodies" as the theme this season – Adjusters and architectural patterns that allow the fit to be modified freely, and wide-cut, elegant silhouettes, represent Hana's idea of enjoying clothing without being constrained by size, and freeing women from daily changes in mood.
Prints in botanical motifs – Vibrant floral prints drawn by Hana personify the inner beauty of the wearer. The vivid palate inspired by nature is reflected in Hana's unique fashion pieces, such as luxurious blouses in sheer materials and richly expressive crepe dresses.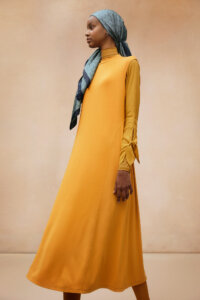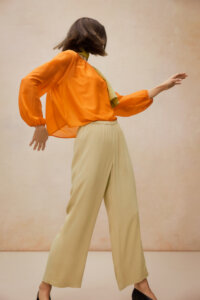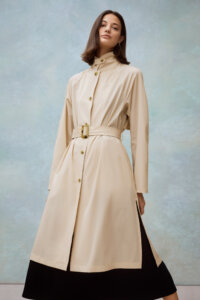 As in previous collections, 2020 Spring/Summer encapsulates rich cultural diversity and offers comfort and elegance to all women, regardless of age, race, culture, or religious belief. The SS20 collection comes in a full range of women's sizing, priced from $9.90 to $69.90 and will launch on uniqlo.com from Thursday, April 16th and in stores to follow.