Today, Concepts, a leading Boston-based multi-brand streetwear and sneaker boutique and brand, announces a first-time collaboration with Showtime Networks Inc. on their acclaimed drama series "Billions," which centers on New York's cutthroat world of finance and politics and will premiere its fifth season on May 3 at 9/8c.
The collaboration will see a limited-edition launch of co-branded apparel emblazoned with iconic scenes from past "Billions" episodes. The collaboration will extend through the summer with a limited-edition footwear release.
"Working with SHOWTIME to create apparel based on such a timeless New York show has been amazing," said Deon Point, creative director of Concepts. "They really gave us freedom to be ourselves which ultimately is the only way something of this magnitude can be successful."
Drawing from a longstanding obsession with the show, the Concepts team leaned into themes of nostalgia, luxury and a love for New York while designing the collection. While originally founded in Boston in 1996, Concepts has a Soho retail location in New York and deep ties with the local downtown community.
"Outside of being fans of "Billions" since the very beginning, Concepts has a unique appreciation for luxury– it's interwoven in almost every piece of storytelling we do," said Point.
The Concepts x "Billions" collection includes two hoodies ($100) and two t-shirts ($35) and will launch on May 1, 2020 exclusively at CNCPTS.COM.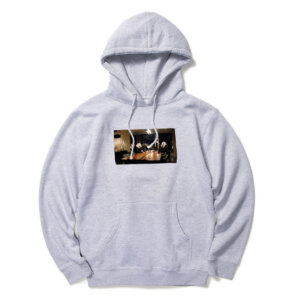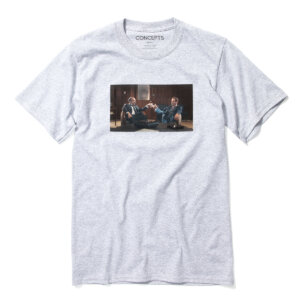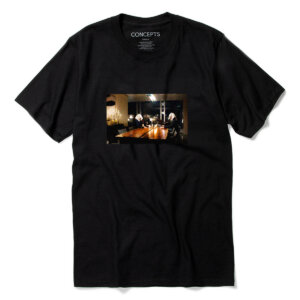 In season five of "Billions," Bobby Axelrod (Damian Lewis) and Chuck Rhoades (Paul Giamatti) see their vicious rivalry reignited, while new enemies rise and take aim. Social impact pioneer Mike Prince (new cast member Corey Stoll) poses a true threat to Axe's dominance, and Chuck feuds with a formidable district attorney (Roma Maffia). Taylor Mason (Asia Kate Dillon) is forced back to Axe Capital, where Taylor must fight to protect their employees and their assets. Wendy Rhoades (Maggie Siff) reevaluates her loyalties and forges surprising new alliances that put her at odds with both Chuck and Axe. Julianna Margulies will play Catherine Brant, an Ivy League sociology professor and bestselling author. The series also stars David Costabile, Condola Rashad, Kelly AuCoin and Jeffrey DeMunn."Billions" is created and executive produced by showrunners Brian Koppelman and David Levien. The series was also created by Andrew Ross Sorkin.
ABOUT CONCEPTS
Concepts opened its first doors in 1996, in the heart of Harvard Square in Cambridge, MA as one of the first shops to blend the worlds of street, skate and fashion, years before it was commonplace. In the time since, Concepts has combined those authentic roots with a natural ability to convey a narrative and translate brand identity through countless collaborative projects and original product.
Concepts has since spread its wings from Boston to New York, Dubai and Shanghai, all while continuing to push boundaries through unmatched projects. With key partners like Nike, Adidas to Birkenstock, Canada Goose and Versace Concepts continues to redefine style and storytelling by fusing streetwear with luxury.