Amanda Jaros is a creative and finds happiness in the world of acting. Most people pick their career, right? Well, for this talented beauty, it felt more like acting picked her. When asked in High School is she had ever considered becoming an actress: Amanda knew in that moment that it was her calling. You may recognize her from "1883" among other invigorating titles. Seeing the progress for women in the entertainment industry, there is still much work to be done but seems like we are on the right track! Go, Amanda Jaros!
Why did you decide to become an actress? What were you most drawn to in regards to the industry?
I don't know if I decided to be an actor; it's more like acting chose me. When I was little, I was always creating stories and acting them out. As I got older, school plays and speech/drama team were outlets for me to perform, but I didn't really realize it could be a viable job until my dad asked me "have you ever thought about being a [professional] actor?" during my freshman year of high school. That's when I knew it was meant for me. I'm drawn to interesting characters, dissecting the psychology of a person's thinking (especially one that's so different from my own), and getting to see the world through their perspective for a bit.
Tell us more about your recent projects and how they have pushed you out of your comfort zone.
1883's cowboy camp stretched me in learning new skills, but I think that was way more fun than uncomfortable. Performing some of my own stunts were more challenging. It's not every day I have to run uphill from a tornado against the force of wind machines. That was a tough day… but I lived through it and everything seemed easier than that!
As for American Pantheon's Doll's House, I had to cover a lot of pages in a very limited schedule. I fit filming that feature between Women of the Movement and 1883. It was Chadwick Harman's directorial debut, so there's always new things to explore in the creative process together, but I was grateful to be a part of the experimental take on Ibsen's classic play.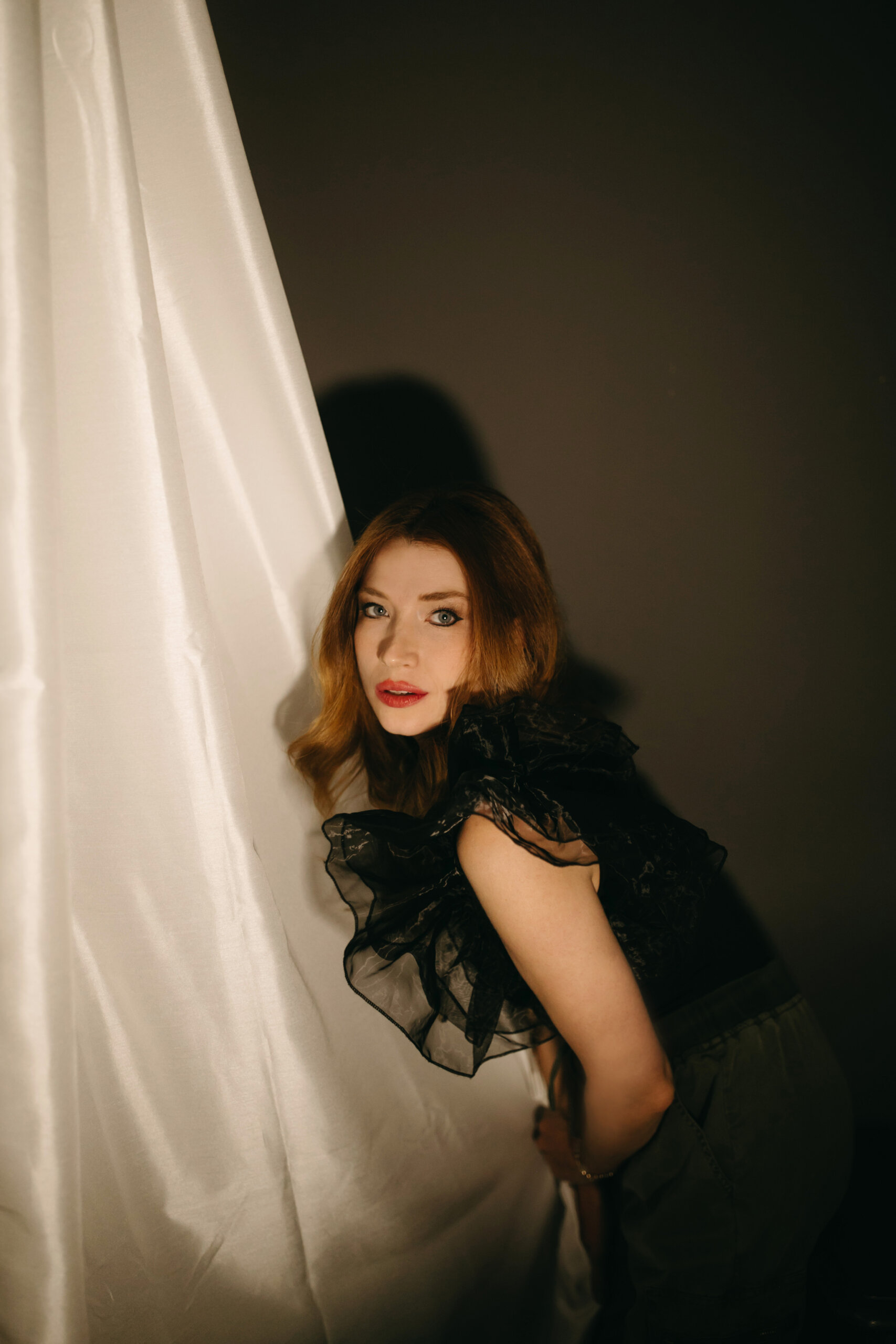 How do you go about picking a project to audition for?
Auditions come through my agents and then I go with my gut on which ones I should put on tape. I'm interested in playing fascinating characters. If something sparks joy, tears, a sense of wonder, or rage from injustice… those are stories that I want to be a part of.
What does acting mean to you?
Acting isn't just a creative outlet to me; it's the opportunity to have an impact on the world with the stories we share. It's a collaborative process. Acting allows me to express things from another person's point of view; it's taught me patience and greater understanding. I'm thankful to have made a career of it.
Growing up, what was something an older person told you that stuck with you?
Love others. Be kind.
If you could be any cartoon character for a day, which would you be and why?
I'm torn between Batman and Belle from Beauty and the Beast. Can I be both? Batman has the ability to fight crime under a shroud of mystery and Belle has the ability to live in an enchanted forest and cure a curse through love… both are my cup of tea.
Tell us more about your love for writing! Favorite project to work on?
During a slower season with acting, I went back to school and received my certificate in Television Writing. I already had experience in sketch comedy writing, but there were a lot of TV and feature scripts that I wanted to create, develop and make. After that program, I ended up writing on The Tom and Jerry Show and Tom and Jerry in New York. But writing in animation wasn't my end goal; I turned back to writing life-action narrative. It's been really fun developing and writing projects that audiences will get to see soon enough.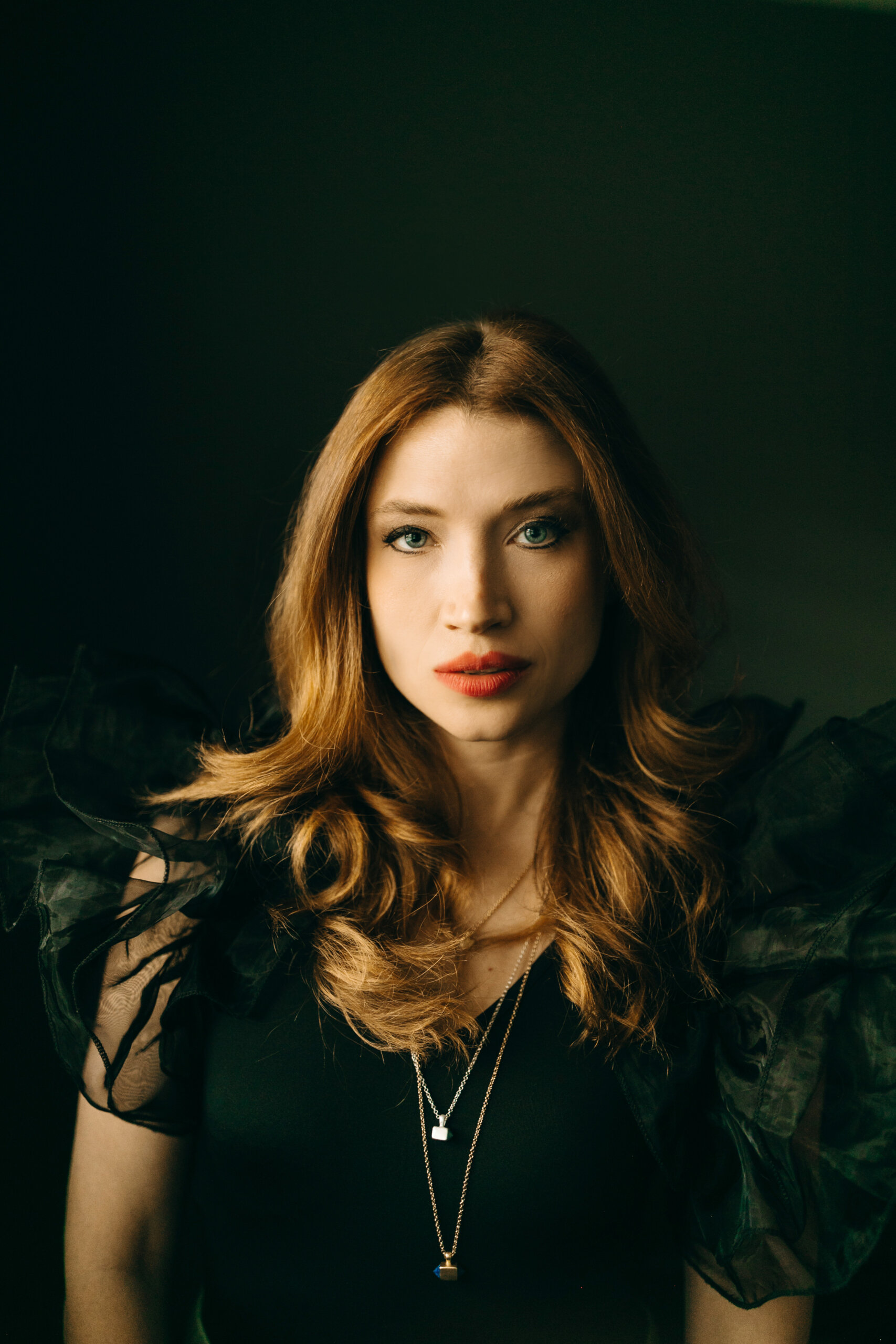 You also serve as team leader for an anti–sex trafficking organization! Can you tell us more about it and why you joined it?
I had read a book that inspired me to serve my community more. Due to my night-owl writing schedule and insomnia, I looked for organizations that allowed me to volunteer at night. I attended a training for After Hours Ministry which is an anti-trafficking organization in Los Angeles that specifically does street outreach to women being prostituted on the streets. I learned so much about sex-trafficking in America and the misperceptions most people (including myself at the time) had about trafficking. I've volunteered with that organization for almost a decade. I've also served with Rahab's Rope in India. There are a number of great organizations that are helping those who are being sexual exploited.
In what ways do you believe equality in the industry between men and women is happening more and more?
The Me Too movement really helped empower women to have a voice against sexual harassment and assault in the industry. And since then, I think more women felt the drive to become leaders in their fields; there are more female showrunners, directors and producers in the industry than ever before… but that's still only 30% of television hires and even less in feature film. There's still some ways to go (particularly in more of the tech-related departments, like directors of photography and editors). Sometimes, things take time to change and evolve; and it's so important that men are included in the process. This industry needs men that will stand up for women, support them, hire them and promote them. And women need to encourage one another instead of competing against each other or cutting each other down. The only competition we should all have is to be the best version of ourselves. Any success that displays a woman's talents without compromising her values is a step for all of us.
What do you hope you accomplish by the end of 2022?
I've been writing a lot more and am really excited the pieces are coming together to direct my first feature film by the end of the year.
@VULKANmag
@amandajaros
@alexbonnetwrites