Meduza is made up of three very talented men. Having recently released their new single "Headrush," via Insomniac Records, they spoke with us at VULKAN on how they came to be a group, their music, and more. Inspired while in a session, the artists decide to write a song that described a night out but from a more internal point of view…and we love it! Keep reading on and discover more of Meduza…
What was the story behind "Piece of Your Heart"? What made that song stand out from others you have released?
The story behind piece of your heart is pretty easy. We were in a studio session in London having fun with some guys we met through emails and in 10 minutes we were playing sound cords. Josh was on the other side of the room talking to us through the mike and basically, they were just working on the top line vocal for the song and they came up with the vocal idea. We were recording everything he said because the mike was on (but we didn't know that).
Josh then came up with the phrase 'what sorry just quickly what do guys think about this melodic idea and started da da da da. That part was literally right before the drop so just 2 seconds to cut all the stuff then everything was made and was pretty easy and natural
You just released a new club single "Headrush." What was the inspiration behind the track?
We were in Hollywood and in studio sessions with our team and Goodboys and we just said why not talk about a night out. Everyone describe the night out from outside, but no one's has tried to talk about what is a night out experience is in person like you are feeling right at that moment.
We told Josh to go to the room and talk it through the phone and just telling us about a night out and to just imagine you are into it at that moment and describe what you feel… this was the headrush idea.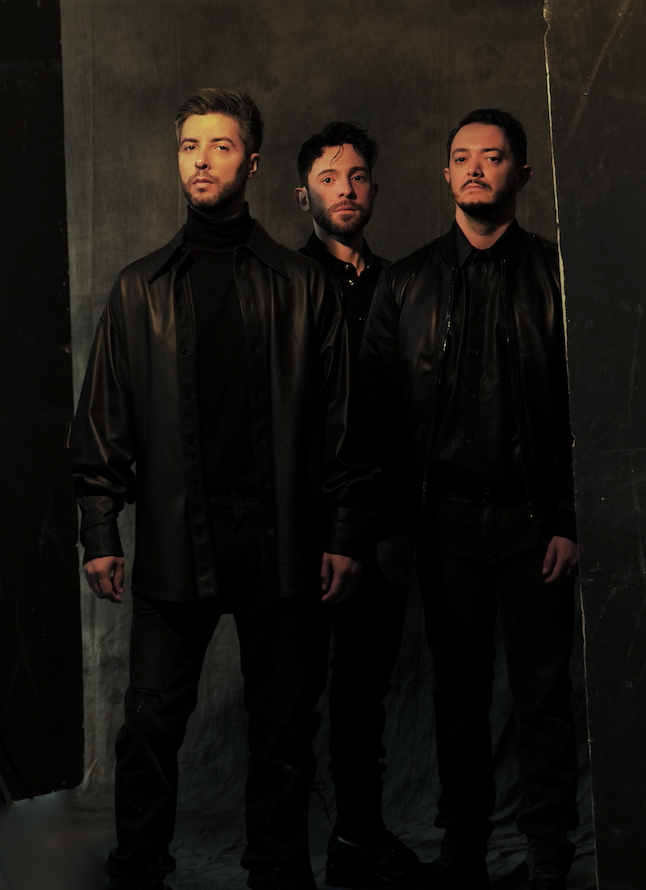 Share the story of how you came to be MEDUZA.
We have always been friends we live close to each other in Milan, so it was pretty easy. In the last 20 years also before teaming up as Meduza we shared the same passions so obviously we meet each other at the studio with people we all know and all going to the same clubs so then after a few times we decided to start on some ideas like we do usually in Italy. When you are sharing the same places with other people then you start working with everyone and trying to build up a team with who is best for you – who inspired you the most.
So, we decided to start working on some idea together in the studio at first with Simone then Luca joined us less than a year later and we came up with Meduza.
What do each of you bring to the table? Why did each of you decide to pursue music?
There is no specific role for each of us in the group, but I am more the DJ and Luca/Simone the musicians but when we are together in the studio, we are just all sharing ideas. Coming from experience/inspiration and also what we hear on the radio, streaming platforms and just having fun and coming up with random ideas which we can then start working with songwriters. Trying to work on a concept for the lyric and then we explain to the songwriters ok we like the lyric, but we would love to do it this way etc…. we then change this together and re-write what is best for our project.
Tell us more about the visual art and immersive experience at Museum Fiasco, located inside AREA15. What inspired that?
We got this request from the team of Area 15 and from the museum team and we thought it was pretty unique because headrush is a kind of night out song and then feeling that experience in real time with all the lights/production around you. You imagine that you are in a club so you can properly feel what Josh is saying in the song. It was a great idea/experience to feel more the track and be more part of that.
That was pretty much a yes from us when we got this request. We have been there, and it was amazing. The effects everything was a brilliant experience, a truly immersive show with sound to light its really incredible.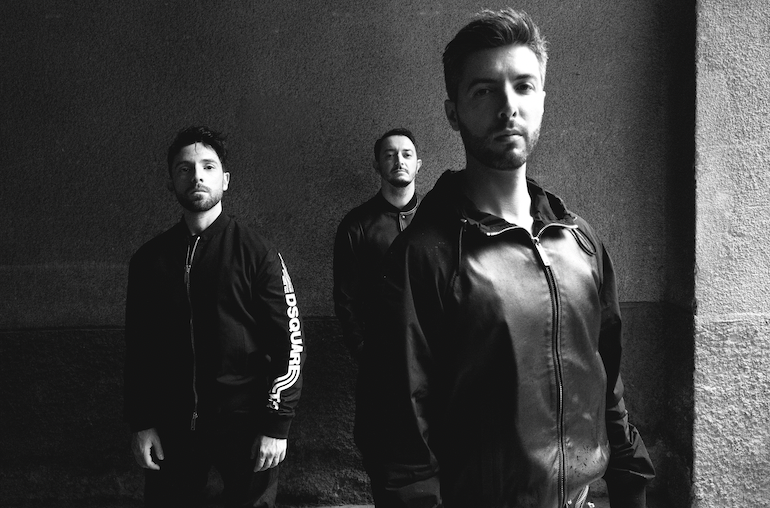 You have reached international success with your 2020 release with Dermot Kennedy on "Paradise." How did you link up with Dermot and what has been your favourite experience performing the single live together?
We wrote Paradise at the beginning of the pandemic with our team, and we would just write the lyrics like in the moment we were all living at that time. Far from each other and family etc and just thinking about everybody's personal paradise at that moment and we came up with the idea for Paradise.
We said to the team why not reach out to Dermot for this one because he usually writes this kind of top line. We discovered him in 2019 when the label asked us to remix 'Power over me' the best track from his first album and we loved his voice, so we always try to write something for him.
Dermot was pretty easy and very happy to work on the song and then we closed the lyric together and recorded everything on a remote session and then we made Paradise.
We met him for the first time in person when we recorded the Ellen DeGeneres show in the Joshua Tree desert in the USA. It was amazing, he is such a talented and nice guy and hopefully it won't be the last collaboration, but we still have to play this one together in front of a crowd. So, I think when that happens it will be amazing, and we can't wait to do that as soon as we can.
Growing up, did each of you ever think you would be where you are today? Explain.
Absolutely not. Doing what we are doing at the moment especially in Italy where dance music is not common or strong as a culture like in the UK or US. You cannot imagine starting from Italy to something like this.
We had some examples in the past like Bennie Banassi or Eiffel 65 but it's not very easy to just say "ok I will do that". When you do what you love you build up a good team around you that helps you in every part of this job and then you just work hard day after day and make a lot of sacrifices. You get a lot of no and then you learn from that no and maybe understand more what is right and what is wrong in this job, what you have to do and what you don't have to do. It's all about the experience and everything happens just like that. So, you don't realise as you are just doing what you love. Stay humble, make sacrifices, be patient and just work work work every day. There is a reason why we are here other than this is what we want to do, and we are still doing. It's a mindset / work ethic.
Especially after being nominated for a Grammy for our first song. A lot of people think oh they create Meduza not the first time they have been nominated. It's not like that. Behind the nomination is 15-20 years of studying music, working in the studio and a lot of hard work. It takes time.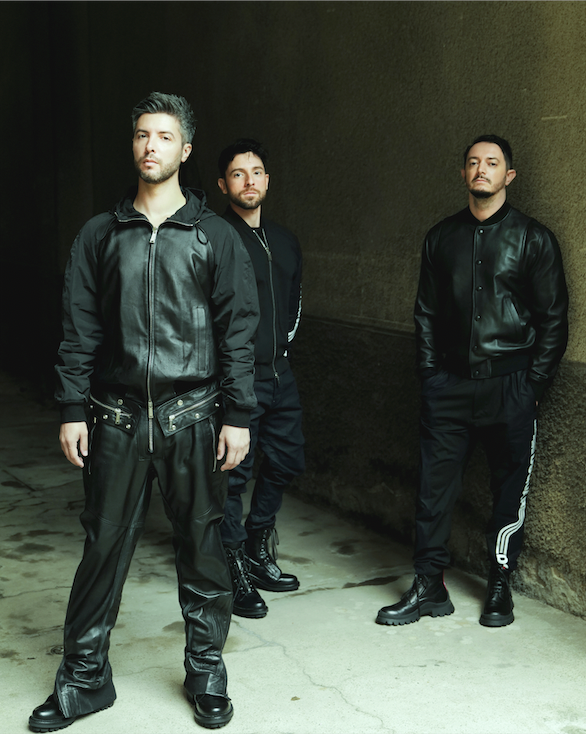 If you could collab with someone (dead or alive), who would it be and why?
The Weeknd would be cool. We have a lot of names we want to collaborate with from the Weeknd / Khalid / Post Malone and would love to work with artist coming from different genre and not house music trying to create something new. We want to do some different and unexpected things.
From the past I would say Prince.
Why did you choose the name "Meduza"?
We made 'Piece of your heart' and then the team were like we need to find a name for this new project as we think it's going to be a really big thing, so they said basically guys you have just one day to choose your name.
The easiest thing was to take first 3 letters of the name with letters like M for Matt, D for Luca surname, S for Simone so MDS so we thought it was close to the name Meduza.
We then thought about the best Italian thing outside of our country so that people could recognise it as Italians. Like Versace with the logo / The Meduza.
So, we said Meduza its perfect but there was another project with the S which we decided to change to Z. It's a really basic story there is no specific idea behind the name
What can fans expect from Meduza in 2021?
New music we are closing the new single and to be honest we are pretty excited about the new one.
Hopefully it will be out for the summer or just after as we are still working on the feature
A lot of club music. We are dividing Meduza into different ways like One more pop radio where we continue with things like Paradise, Piece of your heart, Lose control
Collaborating with artists coming from a different world than house music like from rock, pop, soul, R+B and doing something more for the radio but always with a house backing track to keep the house vibe.
One more collab side when we are collaborating with people we love and respect coming from the underground house scene. We think this is going to be really interesting. We made a lot of tracks with some friends and we going to release every month something for this.
This is 2021 and hopefully there will be a lot more shows now the pandemic is almost over. We actually currently in the US touring and it's good to be back on the road, meeting people, playing music not live stream but with real people at the front to see their reaction it's so good!
@VULKANmag
Talent Meduza @meduzamusic
Interview Alexandra Bonnet @alexbonnetwrites