Starring in the highly anticipated series, RUN THE WORLD, Tosin Morohunfola was made for his role! Having played the lead on a film called "Friend Request," the talented actor was ready to take on any project! Part of an incredible cast, he connected strongly with all of them and especially his costar, Amber Stevens-West. Working towards also integrating his writer/creator/director side, Tosin is headed for the stars!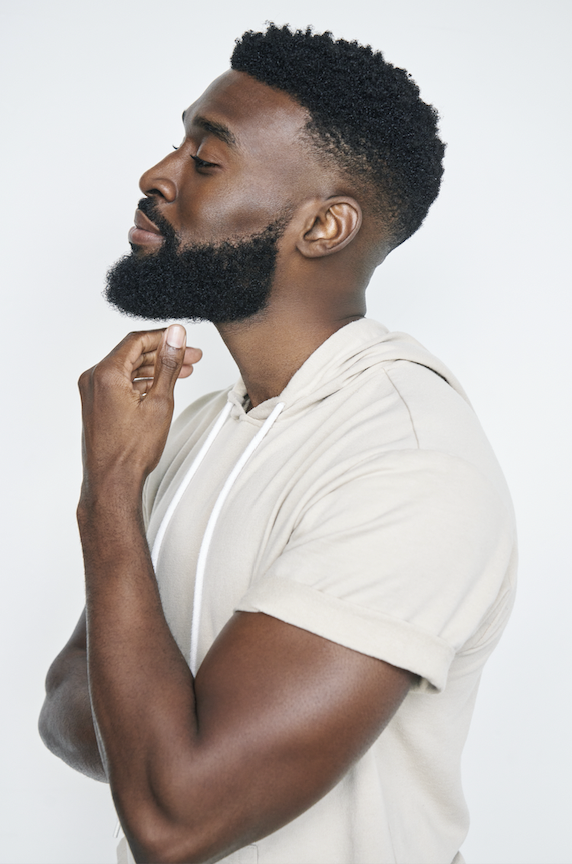 What do you believe was the experience that allowed you to be ready to book your role on RUN THE WORLD?
I got to play the lead in a film that came out last year called "Friend Request", and I think that challenge and that responsibility provided a major change in what I thought I was capable of.  It was hard but I embraced the work-load and loved it.  I felt so at-home with keeping cast morale high and leading the ship.  I trusted myself more than ever before.  That taught me I was ready for something big.
What were you most looking forward to about working on the show?
Honestly, I was most excited to just be a part of such a wonderful, Black ensemble of talented actors.  Being a day-player is fun but fleeting.  I was so ready to be a stronger part of the team.  Integral.  And now I am.  I get to highlight my Nigerian heritage by playing Nigerian-American.  It's all an exciting honor.
Who did you connect with the most on set? What did you learn from then? 
I definitely connected most with my costar, Amber Stevens-West.  She's hilarious, kind and we've had chemistry since the first audition.  In between takes, we nerd out about relationships and life and even naughty-cheat meals that we snuck around to eat while we were dieting.  As an actress, she is unflinchingly honest and natural in every moment.  It's not every day that you get to work with an actress that operates with such ease, and I am reveling in it and savoring it.
Favorite scene to shoot?
There's a scene where three of us guys (Nick, Jay, and I) are all in a sports bar just talking trash, commiserating, and making jokes and it was honestly my favorite day on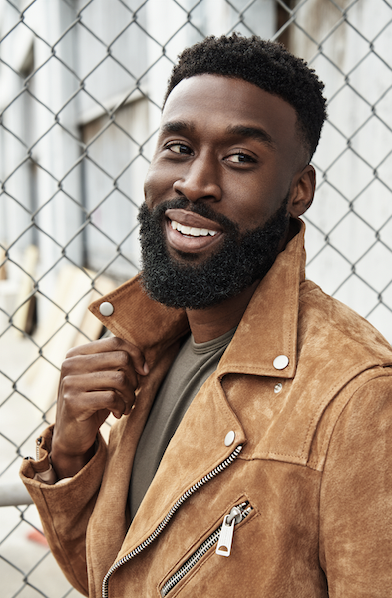 set.  We were riffing left and right too, and Leigh (our show creator) let us fly with the improv.  I think a lot of it makes the cut too, so I'm excited for y'all to see it.
Share with us some of your past projects and how you have evolved as an actor because of them. 
I'm most proud of my work in "Love Is_" on OWN. It was a short-lived show, but my character journey asked me to be the most vulnerable I've ever been. It felt emotionally raw.  I was raging, being silly and crying all in the same scene.  I was naked, (figuratively and literally), and I think it showed.  I was playing an ultra-sensitive, sexually-fluid Black man.  That's a unique story and I'm very proud it.
Not long after that, I started playing a bad ass teleporting bounty hunter on "Black Lightning" where I got to flex my fighting chops and my swagger.  So it was a really nice contrast to do those back to back.  I felt stretched as a performer yet also right in my element.  I've always been a switch-it-up kind of guy.
What is the craziest thing you had to do for a role to date? 
Oh man, I had to violently shove Phylicia Rashaad in "Black Box" and it was the most worrying thing I've ever had to do.  I was so terrified I was gonna hurt this legend—this Queen! She had to tell me repeatedly to push harder.  Even though she wanted me to muscle it, I could see the crew and the director cringing because they were just as afraid as I was!  Even the Fight Choreographer was scared!  Thankfully, we did manage to get the sequence shot without any injury.
Growing up, did you already know you wanted to become an actor?
Yes.  I think so.  Definitely since late middle school.  I also wanted to be a drummer.  Which I am.  Now I'm just waiting for someone to make another "Drumline" sequel and to cast me in it.
Who do you look up to the most?
I look up to people like Wendell Pierce.  Ava DuVernay.  Ryan Coogler.  First of all, these are artists who are versatile and ground-breaking in their own ways.  But also, their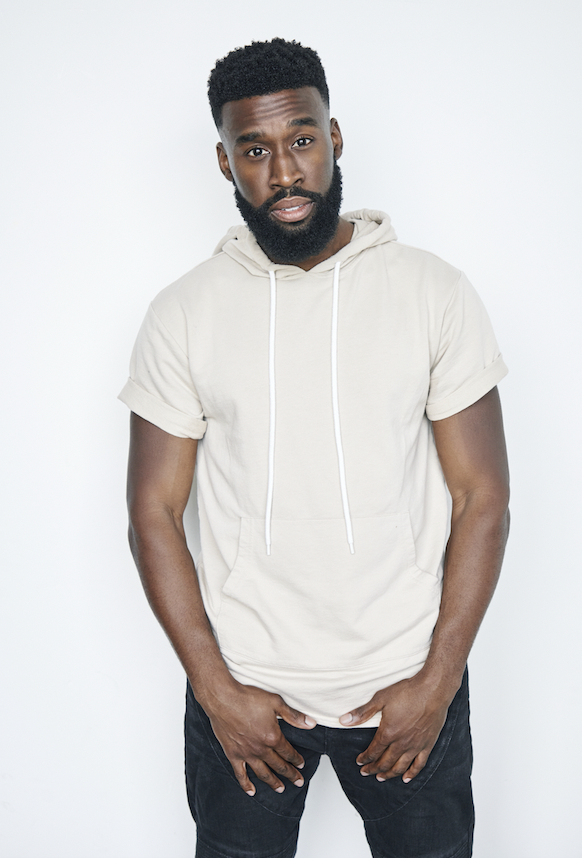 artistic disciplines have social justice goals and civil rights visibility interwoven into the projects they make.  I want to be just like that.  The screenplay I'm writing right now aims to do just that.
If you could go anywhere in the world, where would you go and why?
If you'd have asked me 2 weeks ago, I woulda said home, which is Kansas City.  I love and miss my family.  But I was fortunate enough to get my Covid vaccine, so I'm there right now!  Next place:  Probably an island somewhere nice and warm.
What are you most excited about when you see yourself 5 years from now?
That is a GREAT question.  In 5 years, I'm most excited to see the writer/creator/director side of me taking over.  I'm brimming with stories to tell.  That's what I am at heart. I can't wait to get a chance to take the reins more fully as a story-teller, when that time comes.  That's when I am my most creative and fulfilled.  I see that progression strongly 5 years from now and it looks good.
@VULKANmag
Talent Tosin Morohunfola @tosin.morohunfola
Photography Riker Brothers @rikerbrothers
Interview Alexandra Bonnet @alexbonnetwrites