Taylor Swift's "You Need to Calm Down" Falls Flat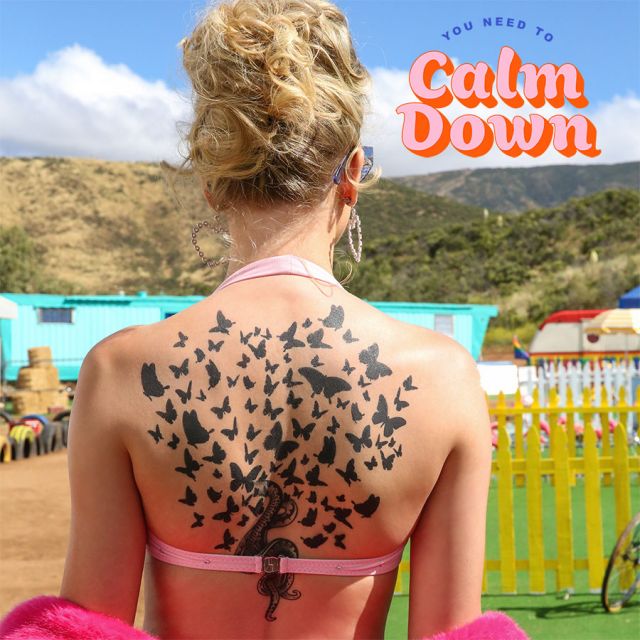 Following the release of her single "ME!" featuring Brendon Urie, Taylor Swift returns with an equally poppy track, "You Need to Calm Down." Although a well-intentioned message to internet trolls, Swift's attempt to spread positivity simply comes off as tired and inauthentic.  Maybe it's the fact that the chorus sounds nearly identical to that of "ME!" with her vocals ascending to the next octave, or maybe it's Swift's attempt to seem like a sassy queen, but the track falls completely flat. In particular, the invocation of "snakes and stones" induces the impulse to roll one's eyes at the repetitive motif from her last era. The song simply seems like a line of trendy platitudes strung together, making listeners wonder if the old Taylor really is dead.  While her early discography contained complex, intelligent, poetic songwriting, perhaps best demonstrated in "All Too Well" from Red, this newest track feels artificially generated by an algorithm meant to produce the "perfect pop song."  Perhaps Swift's recent truce with Katy Perry influenced the staleness of this track; like much of Perry's music, the vocal talent is certainly there, but the unoriginal technical structure of the song and its simplistic lyrics detract from the impact Swift hoped to convey.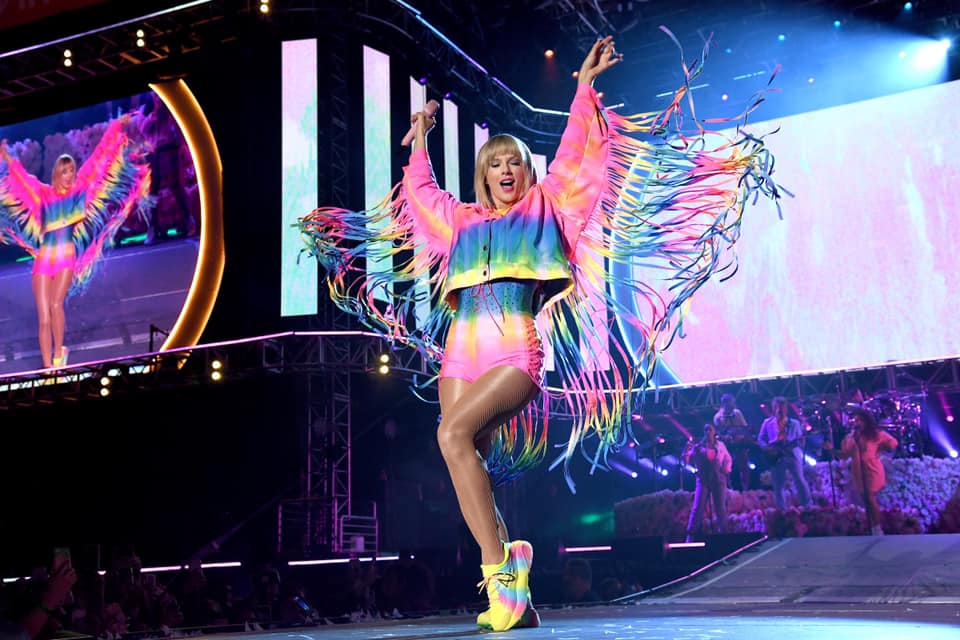 Not to sound like the haters that Swift addresses in her song, but we know she can do better, which makes "You Need to Calm Down" especially disappointing.  Her clever, witty, relatable lyrics and talent in musical composition on her past albums is what made us love her. This version of Swift, while significantly older than when she first gained recognition, seems to have lost the maturity and ingenuity of the "old Taylor."  It's disheartening to think that over a decade in the music industry has made such a shining star fall victim to the lazy songwriting and excruciatingly monotonous electronic production, but "You Need to Calm Down" seems to suggest that this is the case for Swift. All this being said, Swift's message of positivity and acceptance is a valuable one in an age that feels particularly divisive; the message is certainly something her young fans should take to heart, even if the way it is packaged is lackluster.  
Written by Sam Spotswood
Photos: Taylor Swift