Skylar Astin: Bit By The Theater Bug
By Alexandra Bonnet
Four kids.Three brothers. Two Parents. One Sister. Coming from a
"boundaryless, lovely, incredible Jewish Family,"
Skylar Astin stands out from most. Today, it is hard to find down to earth people who understand the basic values no matter what industry you work in. For Astin, he entered Hollywood and has continued on his path of light as he continues to grow into the incredible actor he is. Currently starring on 'Zoey's Extraordinary Playlist,' Astin is having the time of his life.
"We know you are going to like it,"
said Astin's agent and manager. Well this was a first. Never have they given him a read on what they think he would enjoy playing. So there he was, flipping through the script, and as he shared,
"by page 2, I knew that I loved the banter between Max and Zoey right off the top – it was pretty much a 'yes'. So reading the whole script was just me in my head going 'God I hope that there isn't something that makes me not want to do this all of a sudden."
This was the easiest yes Astin has ever given.
He finds a lot of his open-mindedness, dry wit, big heart, and great sensibility in 'Max' but where they differ is the lack of ambition his on-screen character has. After all, Astin knew at the age of thirteen that acting was his calling and he never stopped working for it since his first community production of "Godspell" in which he played Jesus. But as they say, 'you are only as good as your team' and his team exceeded all expectations.
"This cast is unbelievable. Honestly the actors, let alone the musical talent, blow me away. And then there's a musical day and you get blown away by everyone's extra special talents as well,"
shared Astin.
"We all get along very well." 
The show is based around 'Zoey' who can hear
the innermost thoughts of people around her as songs and musical numbers. Can you imagine having that gift?! For Astin, this is a gift he would not actually like to have. In some way, it would force him to be manipulative because without the mystery, he feels as if he would have some motive. However, if being used the right way it could prove to be very useful.
"
I would try to steer away from using it for serious stuff unless I really need like, information on someone who I thought was full of crap. So yeah, I guess I would use it only on people who I felt were questionable about in my life,"
he shared.
"That would maybe be the only time that I'd use my powers not so purely."
Something to think about. 

But hold up. Can we just take a moment to look at the fact that there are many musical numbers? Challenge accepted. Astin has experience with this which made it easier for him to know how to properly shoot a musical sequence. Hearing the happiness in his voice, he expressed:
"I don't get nervous when I have to sing, those are some of my favorite days. It's not like a nerve, it's an excitement and an energy that you can only get on those days."
The level of focus on those days is at its highest point, bringing much joy to the actor.
Before acting and singing, Astin was just a regular boy who leaned more towards sports but also played the piano. His grandfather played a big role in his life and left a strong impact on him that has lasted since his childhood. "
You are still playing the piano, yes?"
he would ask.
"Well yeah of course Grandpa, that's what I play,"
would answer Astin. To this day, his grandpa is like an inner voice that he has always had. Whenever it has been a while since he played the instrument, he thinks of his grandpa asking him about it. As he opened up,
"So I love that. That's stayed with me forever."
This is a good time to think about those in our lives who have a strong impact on our being. A time to think of them and be grateful. It's the little things. 
Growing up, Astin went through a JNCO jeans phase in middle school and was
"half of a skater for about 5 minutes."
That did not last. But plot twist, he did love to rollerblade. Laughingly he said,
" I remember that I had the chocolate blades without the brakes, so that was kind of a rebellious situation. But that's about as hard as I went."
The now actor/singer used to be a real athlete but everything fell into place when he got
"bit by the theater bug."
He went from all boys sports camps to the Stagedoor Manor Performing Arts Center. And now look at where he is! Dreams do come true.
Skylar Astin comes from a loving family where they
"talk over each other and it's all love, all the time."
Everyone is creative from his sister who incorporates art with her students in the curriculum to his brother who is a sous-chef in NYC. His kind demeanor and ambition stems from his parents who, as he expressed,
"raised us in a way where we're all very close and there were never any favorites, so we all understand the influence of the family unit."
Something many do not get to experience which makes him all the more unique. With his job, he travels and moves a lot so even though he can't pack his family, he does have his essentials to feel right at home: Crystals. Apple TV. Cologne. 

Playing in musical numbers and in a new movie called
Society of Second Born Royals
on Disney+, Astin is as happy as one can be. Looking to "expand his resume" and work in different genres, the talented actor has finally reached a level in which he believes in himself completely. Skylar Astin inspires those around him and as he ended on a strong note:
"I do believe that it's only a matter of time before people really see what I have to offer than some of the roles that they've already seen me play."
TEAM CREDITS
Photographer DAVID HIGGS @higgsy_photography
Creative Direction ALEKSANDAR TOMOVIC @alekandsteph
Stylist DOLLY PRATT @doll.pop
Styling Assistant CHLOE SONNENFELD @chloecakesxx
Grooming STEPHANIE FENNER @stephaniefennerhair
Location PALI HOUSE @palisociety
Production @BELLOMediaGroup x @MaisonPriveePR_LA x @bonnetalex18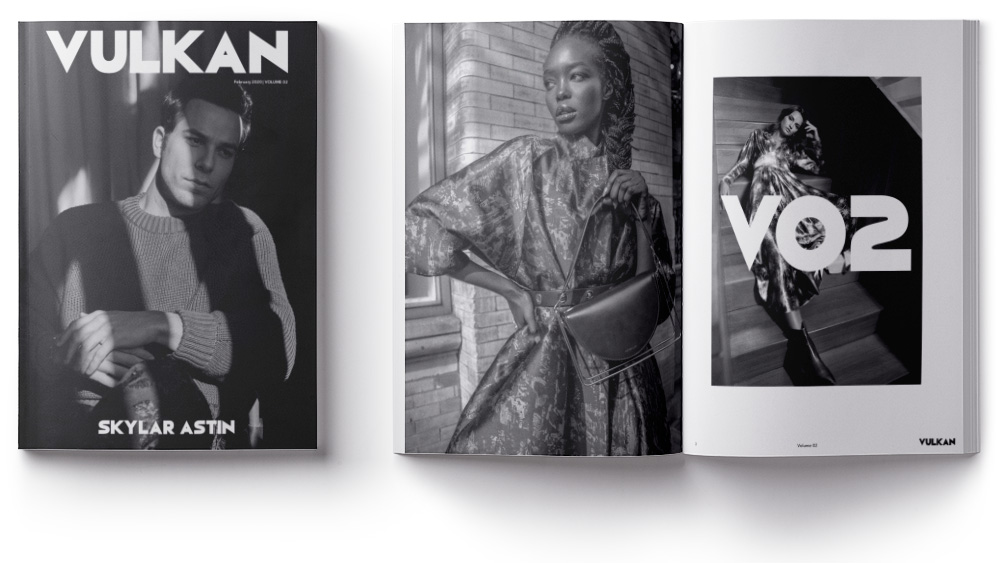 Order your print copy
HERE
. Full digital preview below: