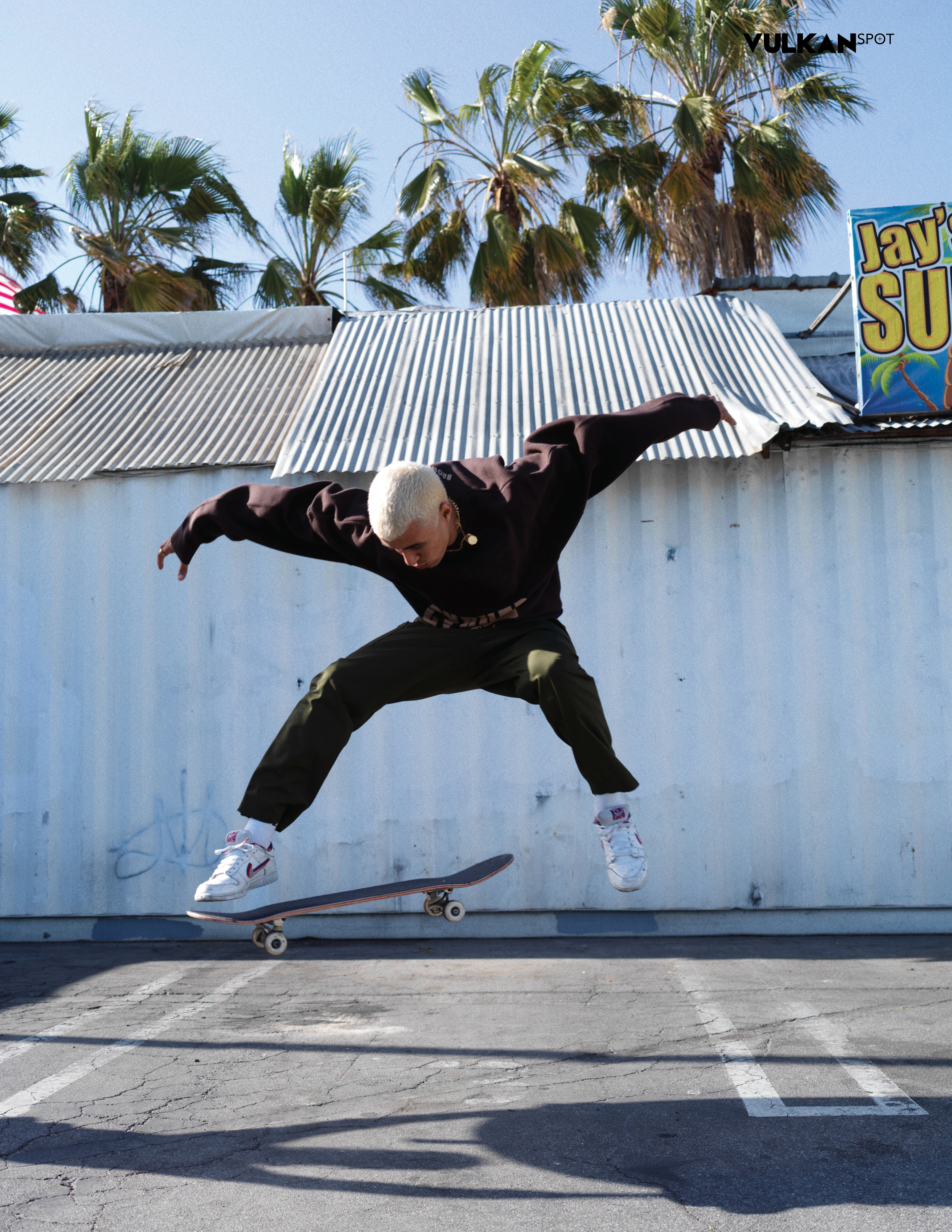 SWEATSHIRT BROWN ATELIER PANTS OCEAN REBEL SHOES NIKESB
SWEATSHIRT BROWN ATELIER PANTS BOOHOO SHOES NIKESB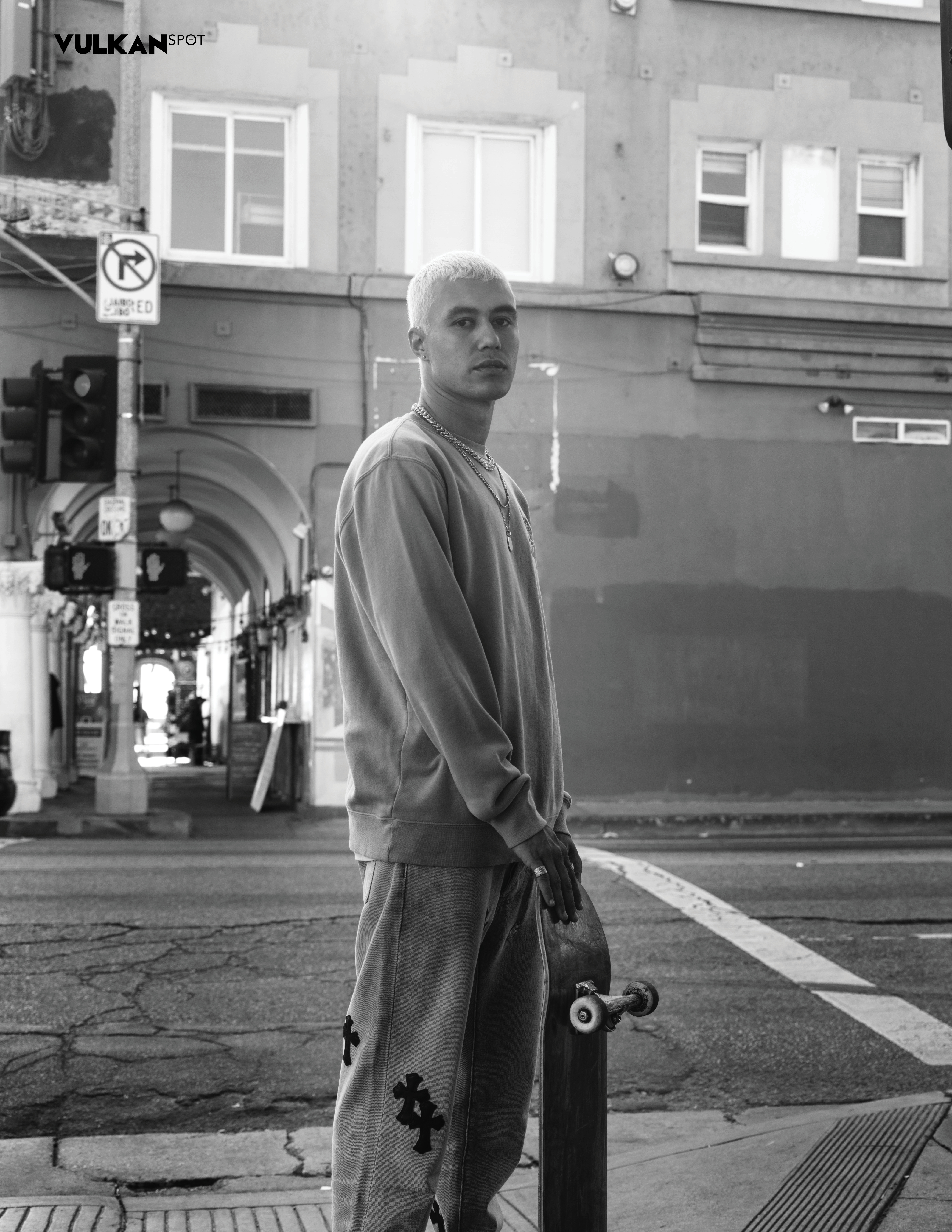 SWEATSHIRT UGLY DUCKLYN PANTS CHROME HEARTS JEWELRY JAXXON SHOES NO NAME
Born and raised in São Paulo Brazil, Ivan Monteiro is a skateboarder, voice actor, and designer! His love for sports, skating, and competitions started at a young age, and being able to channel all his energy into skating was thanks to his parents who, despite not having much, always found a way to give him everything he needed to turn a dream into a reality. Skating is what feeds his soul and in hopes of becoming a Pro, he continues to pour his blood sweat and tears into it. But that's not all! Ivan Monteiro is also a fashion designer which all started when he wanted to integrate the comfort of skating clothes and a vibrant fashion. A bright soul in this world, it was such a pleasure meeting Ivan and we can't wait to see where he goes next… 
Share with us your relationship to skating and how it has evolved. What your upbringing was like. 
My upbringing was very humbling, I came from the hood in Brazil, despite not having much my parents always managed to get me everything I needed to skate, my relationship with my board it's always evolving I feel like it's so much better now than it was before, growing up I really had a crazy lifestyle, practicing 8 hours a day and end up quitting school at 14 to pursue my career full time, I kind of lost the essence of skating when I was a teenager for many reasons, but I definitely found it again, I've been enjoying skating the streets with my friends and just being creative with my board.
Describe to us how it feels when you skate. What do you hope to accomplish as a skater?
It feels amazing! To be honest, skateboarding is the only thing that I can focus on and do without wanting to stop for over an hour or hours haha. There are a lot of accomplishments I hope to reach as a skater but at the top of the list is turning Pro.
Talk to us about times you experienced failure/obstacles and how you overcame them. 
I think the biggest failure I've faced in the past few years was the last contest in Rome, it was the last Olympic qualifying event and I had big chances of making it, but unfortunately, I was never able to perform my best that day, it was really hard to deal with, for weeks I was just rethinking the runs and rethinking what I could've done different but I feel like I learned more from that then any other contest I've ever skated in my life which I'm very grateful for, it gave me a lot of experience dealing with such a loss, high expectations from all your sponsors, friends, family, country, supporters etc, I feel like I let so much people down but I'm very happy where I'm at now I think I needed to go through that to evolve and get better.
What role does fashion play in your life? Define beauty in your own words.

Fashion plays a big role in my life is definitely easier now that I got to get so many free products but I always loved it and I definitely want to do something with fashion in the future after I'm done with Skateboarding. I designed 2 collections for my brand in 2020 and I plan to bring them back later this year.
Explain what it's like when you are competing on a skateboard!
For me it's just the best feeling, I am a very competitive person and I just love the pressure of a contest, especially when you're competing with people just as good or better than me, it really makes me push so much harder than I ever would. 
Favorite part of competition?

Winning, I'm gonna have to be honest with this one haha everyone goes there to have fun enjoy the trip hang out with the homies but it's a competition and the goal is to win, so at least for me the best part of a contest is winning. 
Plans for the next year? What would be a "dream come true"?
Yes, I have a lot of plans for the next year, I plan to drop my video part in the next few months and drop another one by the end of the year, as far as competition I'm looking forward on the Olympic qualifying events for 2024, Xgames, SLS and all the other contests, the goal/dream is to get a medal in the 2024 summer Olympics, I know it's a long way but I got a plan and I'm sticking to it.
Talent : Ivan Monteiro Photographer: Sylvian Lewis PA: Sachi Soto Producer + Stylist Jermaine Mitchell Tunnel Production @tunnelproductioncompany Writing : Alexandra Bonnet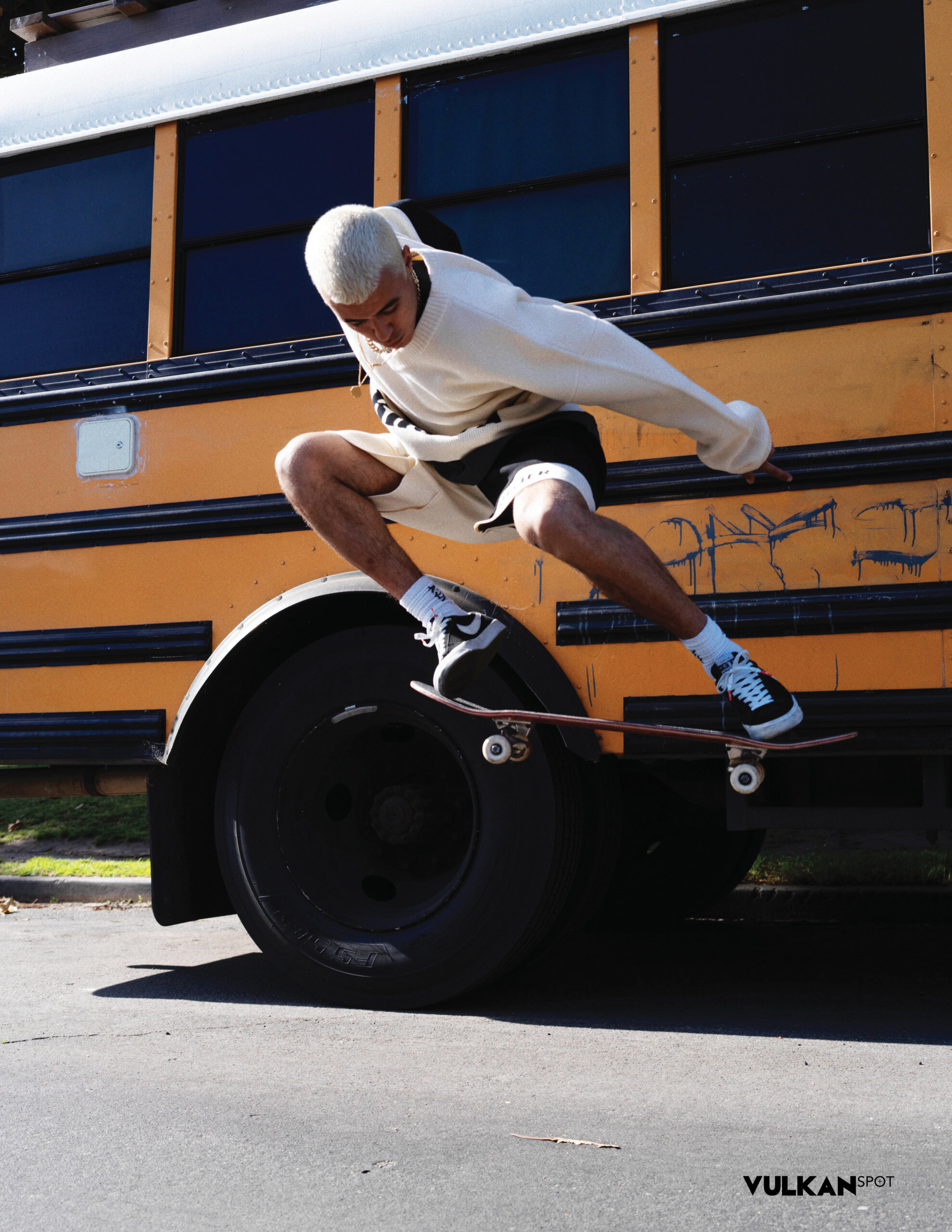 SWEATER + SHORTS BROWN ATELIER JEWELRY JAXXON SHOES NIKE SB