Today, the underground hip-hop scene gets a fresh addition to its list of potential chart topping bangers. Representing the emo-trap community, 20-year old rapper Lxst releases his introspective single 'Myself', in which he reflects about false promises, friends that have changed up, and his understanding of having to get everything on his own (which continues to mold him into the successful artist that he is today).
"I hit a point in my life after all of the struggles I went through, where I knew it was up to me to create my own destiny. I heard so much talk around me, but none of that was taking me anywhere—I needed to start taking my music career seriously, which required more action and less talk. I did that; and now I'm proud to be where I am."
'Myself' follows Lxst's breakout single 'Exhausted', which has managed to gain more and more momentum since it's July 2019 release. Currently, it has racked over 7 million global streams, landing itself on some of Spotify's top playlists, such as In My Feelings and It's Lit. 
About Lxst:
After a life changing family dispute at age seventeen, Lxst found himself living on his own, kicked out of school, and bussing tables in order to survive. Although the times were incredibly rough for the young artist, he credits this experience as the one that sparked his interest in writing and recording music.
He quietly built a loyal following through SoundCloud with his regionally-loved track 'WYA', and popular hit follow-up tune 'Last Time'. His 10-track EP 'Lost',  echoes his rock, trap, and Caribbean influences, while his sound is an undeniable culmination of his many inspirations, including the late XXXtentacion and Juice Wrld, The Fray, Al Green, and Bob Marley.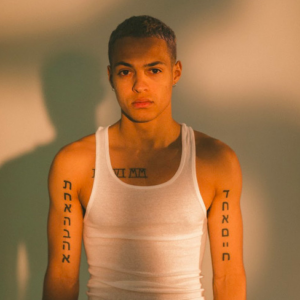 Stream Lxst's new single 'Myself' on Spotify now.
Follow Lxst:
Photo: Lxst
By Matt Koger