Founded by Mathilde Lacombe (co-founder of Birchbox) and François Morrier, the Aime Skincare brand is known for its nutritional supplements that are made in France, 100% vegan, and guaranteed gluten- and allergen-free. Little capsules with astonishing properties, ideal for combating everyday aggressors such as stress, pollution and hormones.
In a period of confinement, Vulkan presents 4 cures of Aime to start again at 0 before the return to reality…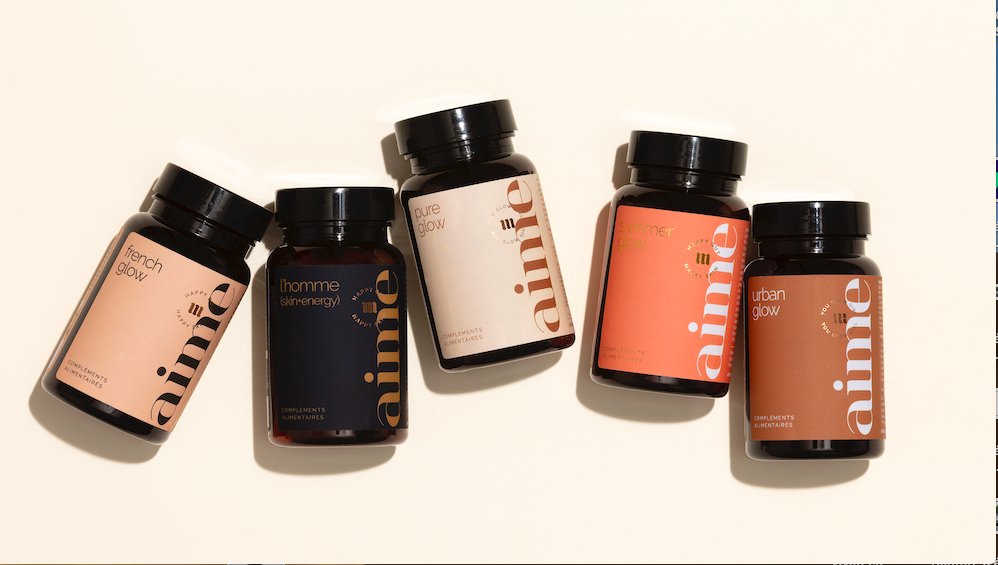 Aime is a new way of looking at beauty and approaching things differently. They believe in the power of holistic treatments, rituals and well-thought out supplements. Their aim, it's not about being the most beautiful, it's about being the healthiest you. Because well being comes from being well. In your body, in your skin, at work, with your friends and in your life. Aime yourself. 
Follow the philosophy Aime…"Change your mindset. Educate yourself. Stay positive. Cut shitty people off. Eat healthy. Focus on your goals. Spend some time alone. Read books. Drink more water. Take your beauty supplements."
By Justine Duclaux
Photo: website