Interview with Director & Producer Windsor Wong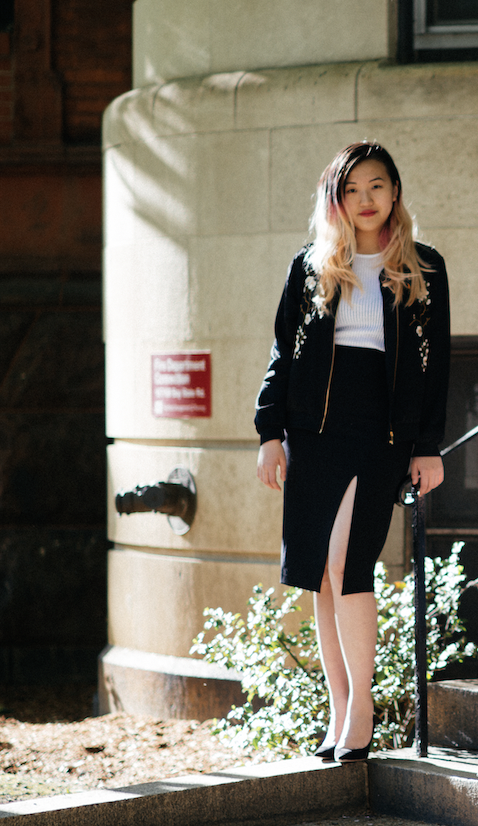 Associate Producer at White Horse Pictures
(Academy Award-nominated, The Ides of March, Rush, Snitch, End of Watch, The Woman in Black, Sliding Doors, Terminator 3: Rise of the Machines, The Wedding Planner…)
Hello Windsor, could you tell us more about your adventures at White Horse Pictures and how is this production company different from any others?
White Horse Pictures was founded by Nigel Sinclair & Guy East, two prolific, veteran Hollywood producers and partners with credits that include the Academy Award-nominated The Ides of March, starring George Clooney and Ryan Gosling; the Golden Globe and BAFTA-nominated Rush, directed by Ron Howard; Snitch, starring Dwayne Johnson; End of Watch, starring Jake Gyllenhaal and Michael Peña; as well as the most successful British horror movie of all time, The Woman in Black.
Personally, I believe that there are two things that make this company, as well as my experience here, unique. The first is White Horse's dedication to delivering only high-quality content, whether it's premium documentaries, films or television shows. As an example, the production for Pavarotti (2019), including the development phase and post-production, took over two years of time, with the team devoting our utmost attention and care throughout the process to every aspect of the project. And the bottom-line is always to make a good film.
Secondly, the company places a unique emphasis on empowering its young content creators to build upon its brand. This has given me space to not only contribute with my professional abilities but moreover to grow into my own as a filmmaker and producer. The executives have had a lot of faith in me from day one, and I feel that I've also grown very fast with the company in the past few years.
When and how did you decide you wanted to start producing movies?
I've always been a TV kid growing up. I've always been attracted to the magic of storytelling through visual media. In high school, I started getting more into narrative features, especially English-languaged films, which ranged from classic Hollywood cinema to blockbuster Sci-fi & fantasy adventures. The more I watched, the more I felt "the calling" – if you will – of that world. And I realized right then that, rather than being an "author", what I was best suited for was the role of a "facilitator" – to help bring the magic together and share it with the world. That was how I decided to be a producer.
You were born in Hong Kong, and raised in Shenzhen, why did you specifically choose to come to LA?
I chose to come to L.A. because very simply I knew that Hollywood was the center for American filmmaking. However, I did unexpectedly fall in love with Los Angeles after moving here. In my experience, it is a city that embraces diverse cultures and people, where all kinds of backgrounds and talents churn into a unique mixture that is incredibly ripe for the creative minds here. Also, you get nice weather:)
As a woman, how is it different to be working as a producer, especially at such a young age? How is it to be a woman producer in Hollywood in the actual context?
First of all, I think everyone sees that there is still a big gap in terms of gender equality in this industry and there is a lot to be done. The biggest thing I've learnt is to always support our fellow female filmmakers, because I've received a lot of support throughout my career from mentors and friends who know exactly the challenges. And for the rest, we just have to let our work speak for ourselves.
How would you describe the role of a producer?
I think "to produce" is to "make it happen." I always say that to be a producer is to do whatever it takes to realize the vision of a project, within the rules of course but also sometimes by breaking out of the box. Personally, I enjoy my work immensely, not just because of the end product, but also the process of problem-solving, of all the "make-it-work" moments along the journey.
Can you tell us more about your former projects which are Award-winning feature documentaries, including The Apollo (2019) & Pavarotti (2019) and, The Bee Gees: How Can You Mend a Broken Heart. How was it to work with a team of award-winning producers and did you feel you have learned anything at all?
Working on these feature documentaries has been a very gratifying experience for me, because I was always learning from the best. It was truly a privilege to work with our directors (separately on these 3 projects) Roger Ross Williams, Ron Howard, and Frank Marshalls – they are all world-class directors and producers, and it taught me a lot just watching them work. My producers at White Horse, including Nigel Sinclair, Jeanne Elfant Festa, Nicholas Ferrall, and Cassidy Hartmann, all entrusted me with taking on a lot of responsibilities on these projects as the Associate Producer, and the experience made me who I am today professionally.
Apart from the movies you are working on for White Horse's Pictures, are you currently developing personal projects as well?
I've recently produced and directed a short documentary project entitled "First, We Eat" – an observational portrait of the California Chinese community through the eyes of a Chinese restaurant in Monterey Park and an LA-based recent graduate trying to navigate the difficulties of the Covid-19 pandemic. It was a passion project from me and my co-producer/co-director Mireia Vilanova, and we were very proud that, as filmmakers and witnesses, we were able to pick up our camera and capture this unusual moment from an under-served perspective. The doc was also part of the official selection of Seattle Asian American Film Festival 2021 and also Asians on Film 2021.
What kind of projects do you see yourself involved in the future? Can you mention your upcoming project or even your dream project if any?
I would love to be involved in more projects that utilize my own background and experiences growing up and working within different cultures. To me, the art of storytelling is the art of communication, and in that, there is immersive power. In today's world, true understanding and communication are more lacking than ever, and more needed than ever. In recent years there have been many attempts by U.S. and Chinese production companies to co-produce projects with cross-cultural appeal, and some are met with disappointments. I still believe that is a worthy cause, and it is one of my ultimate career goals to produce projects that can help facilitate meaningful communication and serve as a bridge between the East and the West. At the end of the day, stories are universal.
Talking back about becoming a producer, what kind of movies inspired you? Which stories transport you? Which producers lead the path for you to become one? Were there any artists in your family?
I've always been told that I have eclectic tastes, and I do enjoy all sorts of stories and content. If I have to pick right now, I guess I would say sci-fi/fantasy is one of my favorite genres. I love being transported "physically" into a different world where we can experience another story while escaping from our own reality for a moment.
Finally , if you could choose one or more directors to work with on a movie you are producing, who would it be, and why?
I would love to have a chance to work with Ang Lee. I think of Brokeback Mountain as one of the most beautiful films of all time, and Ang Lee is one of the most diverse, daring directors who transcends cultural boundaries with his storytelling. It would be an honor to work with him.
Thank you so much for your time, Windsor.